Exhibitions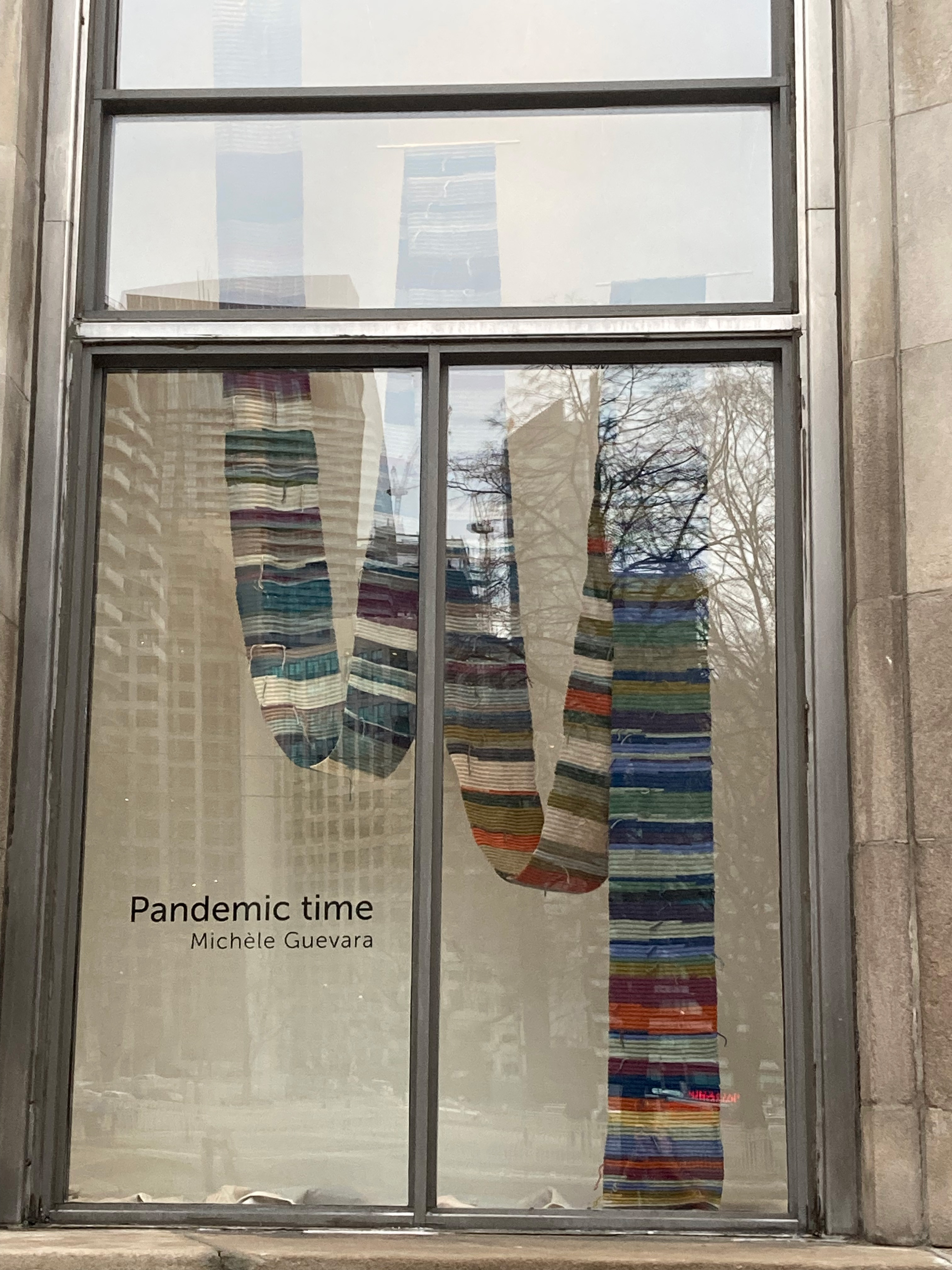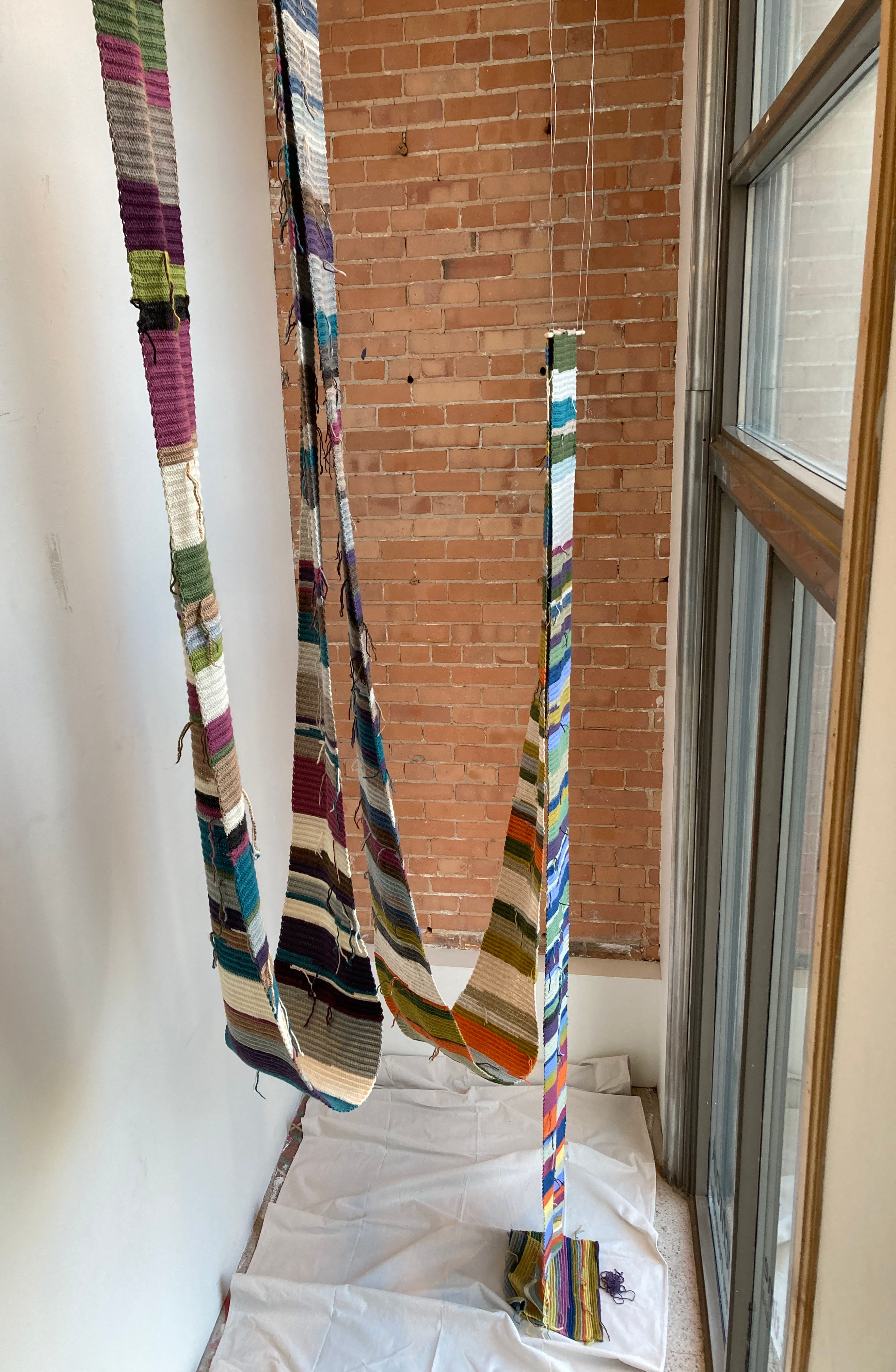 Pandemic time
2020-2022
16" x 360"
crochet, wool yarn

This piece was created during the covid-19 pandemic (2020-2022), when we had the therapeutic need to calm down, meditate and ponder about this unique moment in time.
Every day, with a different colour of yarn, time was being documented. Each colour represented one day, with no limitations of length. Every day was different. The colour palette somewhat represented the seasons or the day's mood: a story was told with yarn.
The passage of time is shown in the variations of size and colour in each daily section; every day brings a unique expression; each segment conveys the state of that moment. Every stitch is an instant, a breath.

On display at Stantec Architects Window Gallery in Toronto (Dec.2022-Mar.2023).
Part of DesignTO 2023 Window Installation Projects.
Organic Flow. 
Michèle Guevara + Ruth Mora.
Studio 223A. Toronto 2019
Weaving a letter: A continuos dialogue through time.
Hamaca Collective (Michèle Guevara + Camila Salcedo).
Hard Twist. Gladstone Hotel, Toronto 2018